Sixty year old family business
We are located in the Forez mountains, close to the A89 highway, between Lyon and Clermont-Ferrand.
Bailey Bridges Specialist
30 YEARS' EXPERIENCE
in BAILEY bridge rental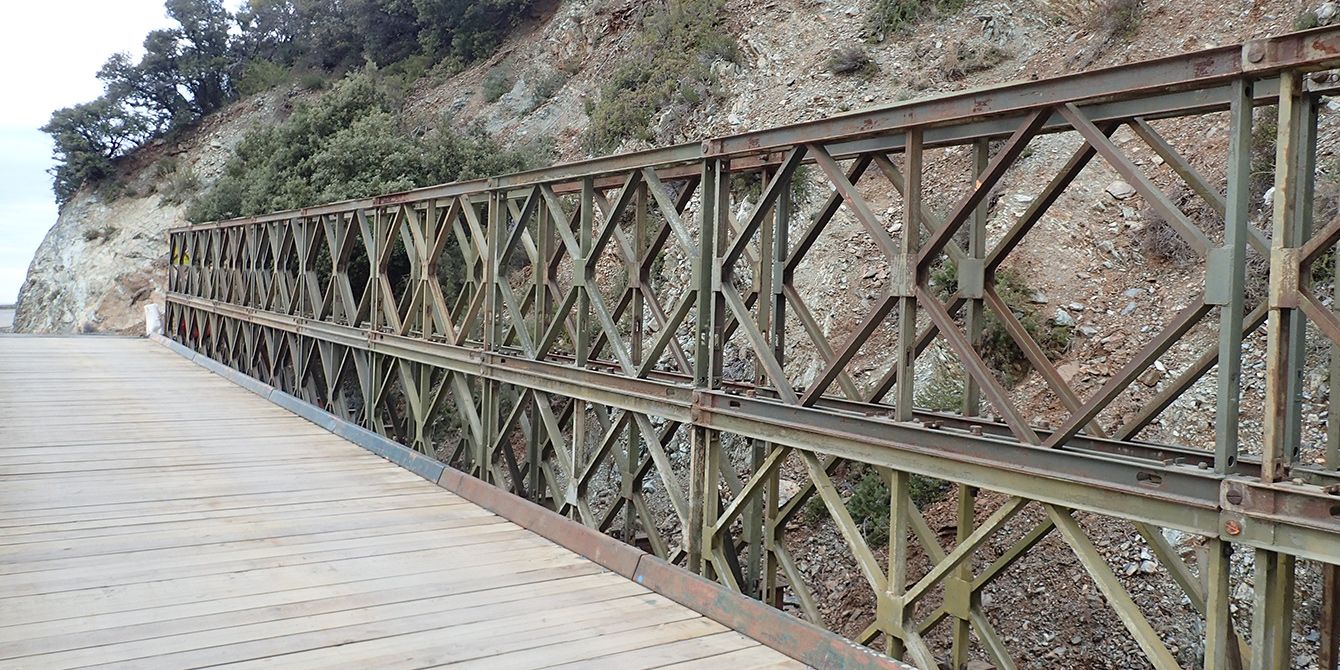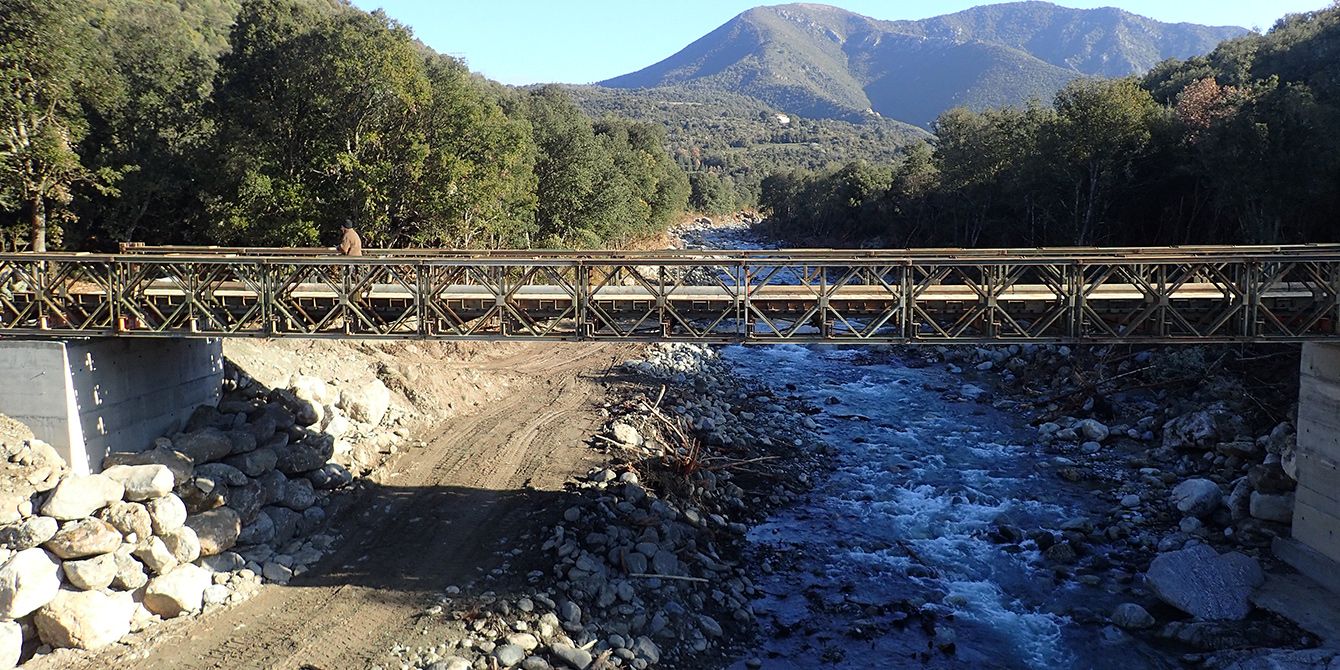 We hope you'll find the solution to your access problems with the Bailey M 2 equipment we use for the construction of road bridges that can be dismantled. They can be used for demolition, construction, earthworks as temporary bridges, access ramps or walkways, for the passage of heavy machinery, trucks, articulated lorries, mobile cranes, dumper trucks, etc.
The movement of the machines facilitated thanks to the Bailey Bridges is considerable ... For your offices or the temporary storage thanks to portelles on stack Bailey (gain of place on the ground) and also for the passage of a water court, of a river...
Family business created in 1963, specializing in interior demolition, dismantling and earthworks, with 60 years' experience, 3 generations so far involved, soon 4 (the next generation is on it is way!), the future looks promising ...
We have been fortunate to be able to work throughout these years with large groups like BOUYGUES BATIMENT (Private Renovation, Construction), DV CONSTRUCTION, VINCI CONSTRUCTION, MODERN BUILDINGS, SPIE BATIGNOLLES, SPIE S.C.G.P.M. and to have kept their trust ...
Family business for three generations
Driven by events and concerned about its future, TOUS TRAVAUX decided several years ago to push forward the rental of BAILEY bridges, which was already nearly 30 years old within the company.
The acquisition of batches of BAILEY M2 bridge elements in the 1990s allowed us, in the course of many private and public projects, to propose the establishment of temporary bridges or temporary ramps in order to solve quickly the movements of machinery or trucks from one area to another within a construction site.
Our stock of about 650 t can meet any requests, our storage area of ​​about 4,000 m² allows us to store and maintain all our BAILEY M2 equipment.
Our fleet of vehicles (micro-excavator, mini-excavator, excavator, loader, forklift) allows the preparation, the loading on flatbed of the equipment leaving for the building sites, the assembly and dismantling of the Bailey M2 bridges ...