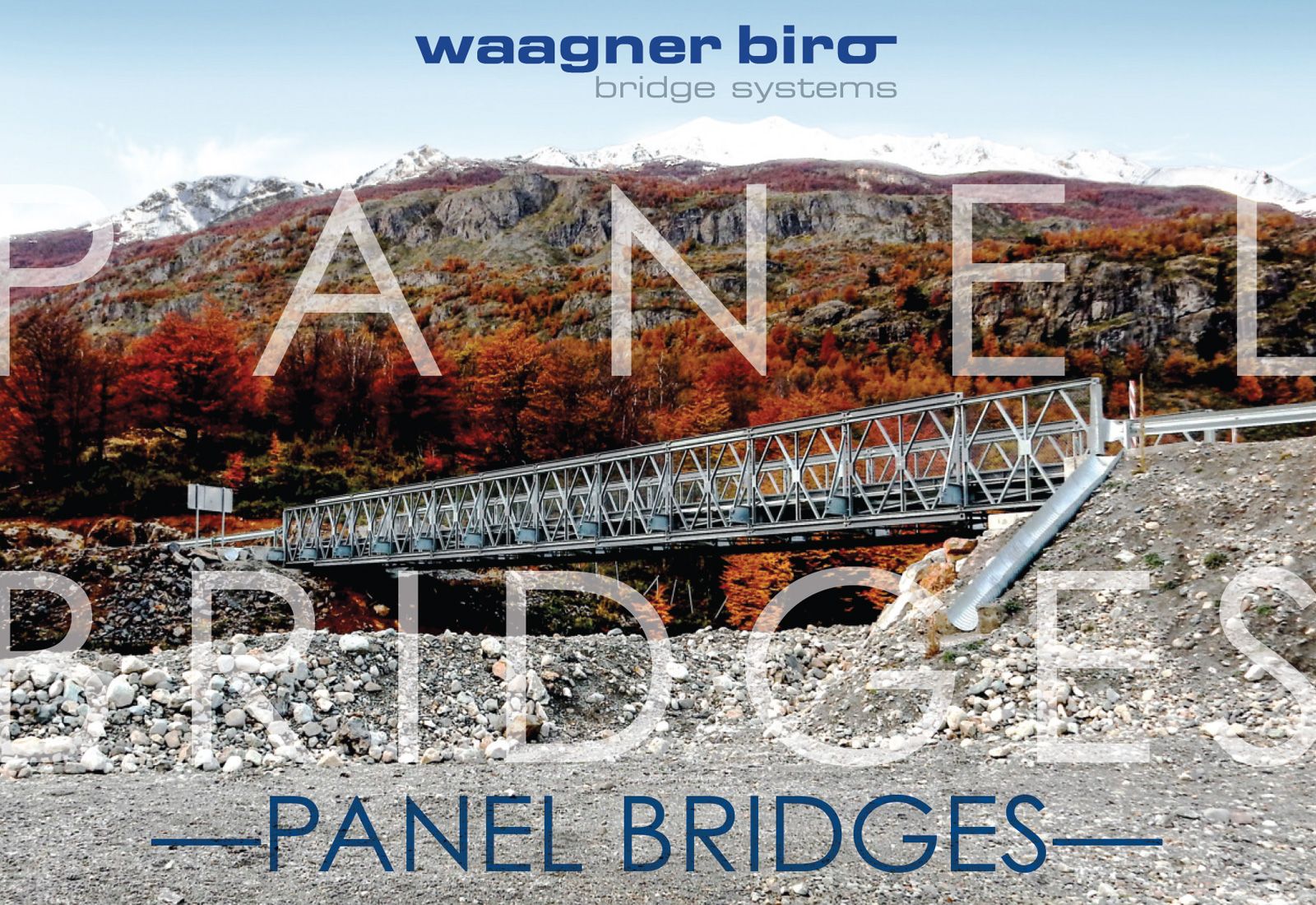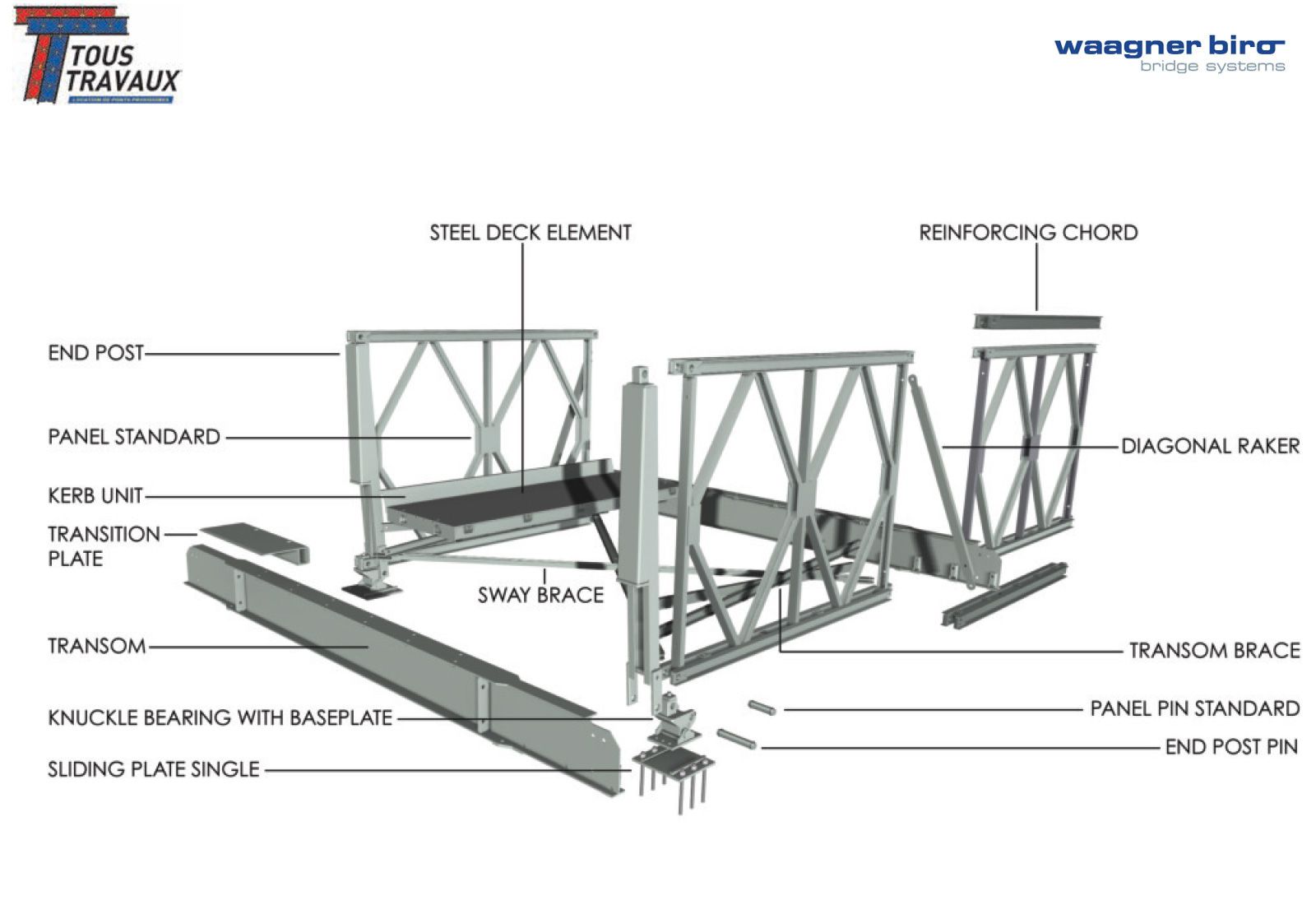 A standard solution that sets standards
Some types of Waagner-Biro bridges are impressive due to their sheer looks. They include sophisticated architectural bridges no less than monumental suspension bridges. Other types of bridges are fascinating on account of their functionality.
This category applies to Waagner-Biro panel bridges. The usefulness of this type of bridge makes an impressive argument. If very shortset-up times, easy installation and a high level of flexibility are the order of the day, then the panel bridge is the right answer for you.
Waagner-Biro is one of the world's top suppliers of panel bridges. We sell more than 100 bridges a year around the world – thus we make an important contribution to the development of urgently needed infrastructure.
The Waagner-Biro panel bridge is a bridge system comprising modular elements that are interchangeable. Owing to this span structure, panel bridges can be easily adapted to different span lengths (up to 80 m single span), deck widths (one or two lanes) and the desired load capacity. The strongest panel bridge from Waagner-Biro, for instance, withstood a load of 512 tons with ease.
The system is particularly suited for temporary usage, e.g. as an emergency or disaster relief bridge, a provisional bridge for construction sites or a line of communication bridge for military purposes. Due to the simple structure, the bridge can be built very quickly, even with unskilled workers.